About
Stag Country Crafts has been active for some years now and grew out of Malcolm's hobby of leather craft.
Originally from Devon from a farming family, and now living in a rural community on the edge of Salisbury Plain, Malcolm has grown an interest in many different types of rural habits and artisanal past times, from leather and wood accoutrements such as whistles, wristbands, hiking sticks and knives.
Knives
Malcolm's requirement to start making knives came from requests to make sheaths from customers.
From the quality of the knives he was getting he thought he could do a better job. Malcolm was mentored by an internationally renowned knife maker in Devon.
Malcolm has been successfully making knives for over three years and his reputation is rapidly expanding.
This is some of his work...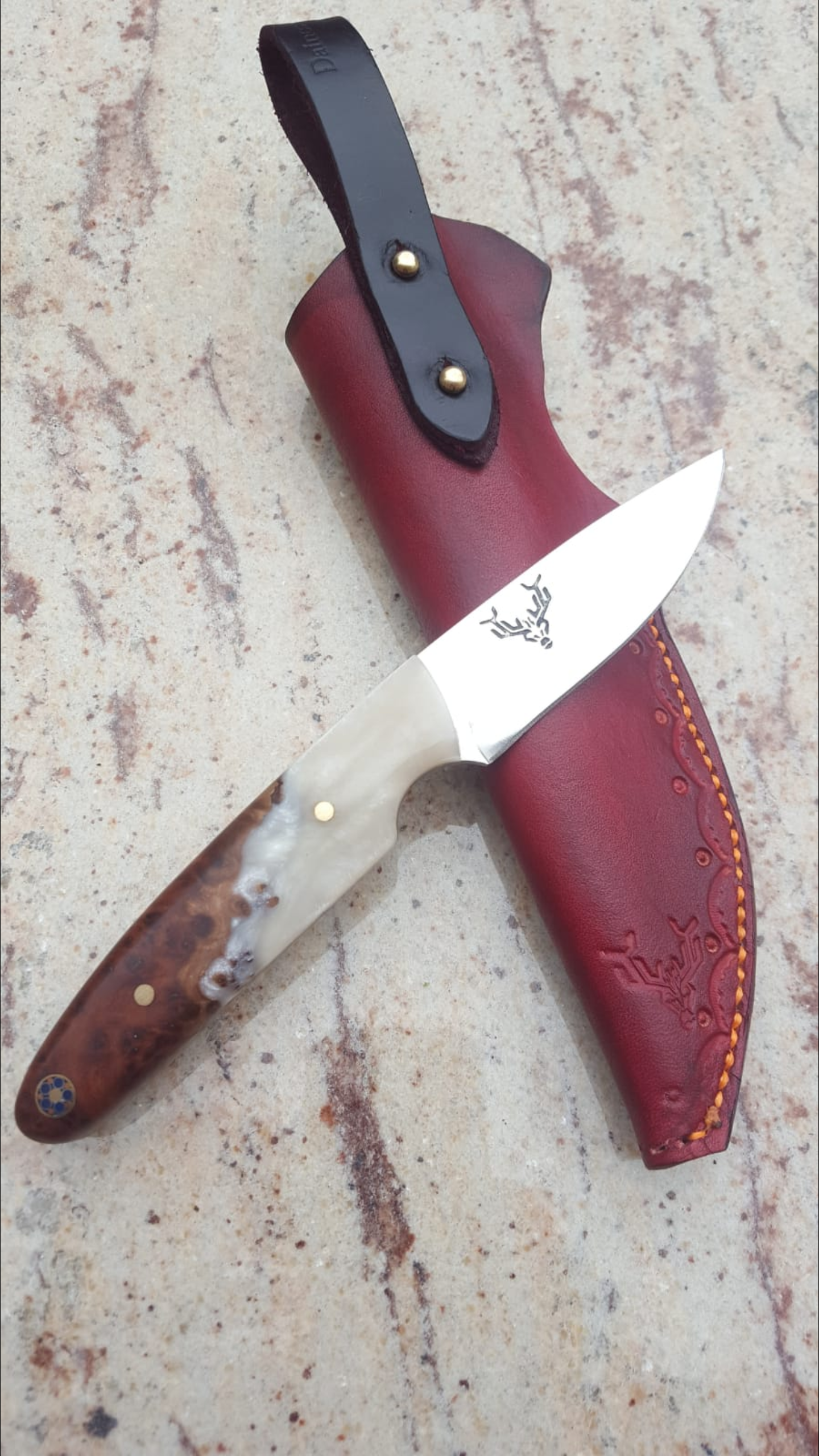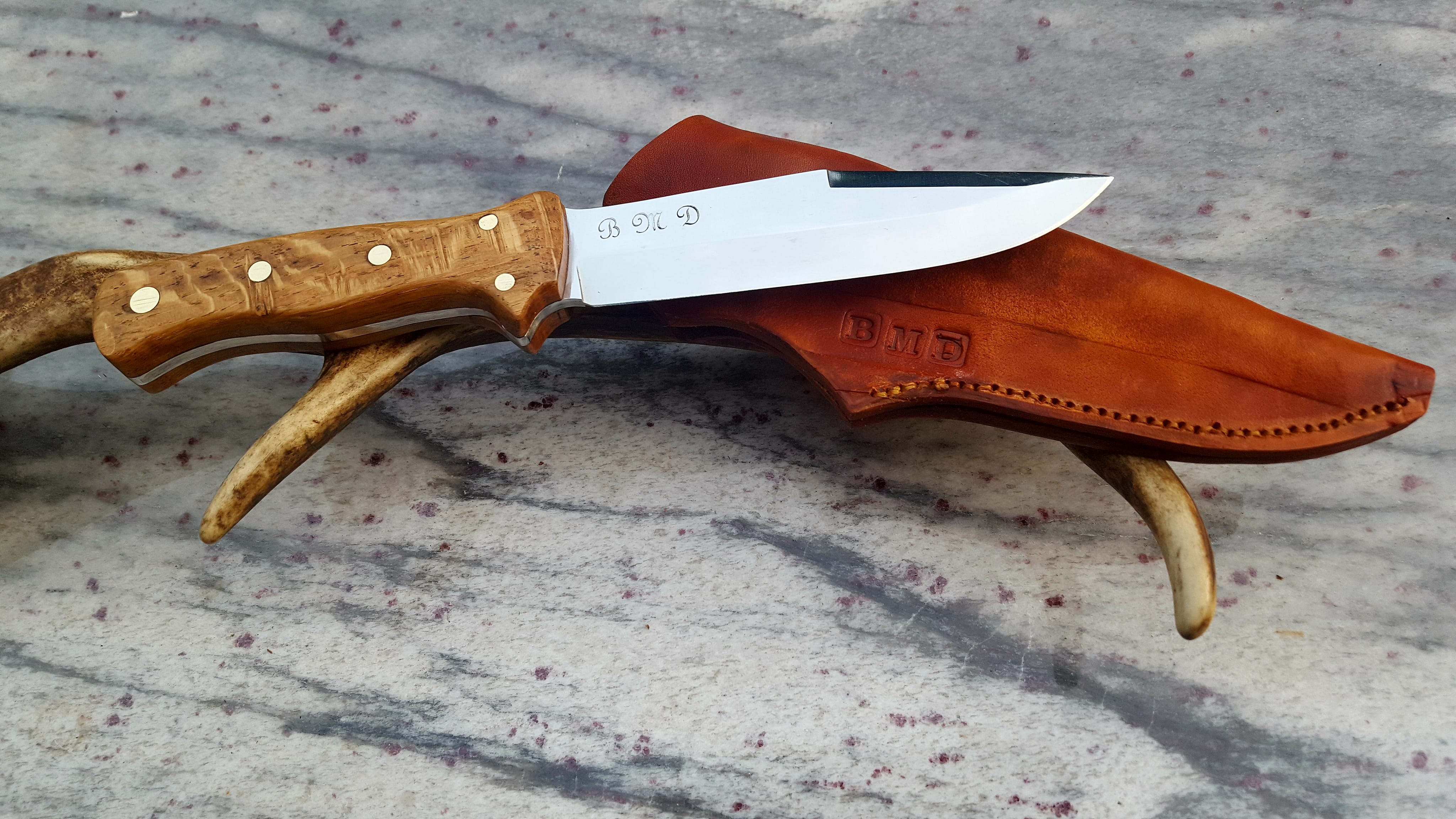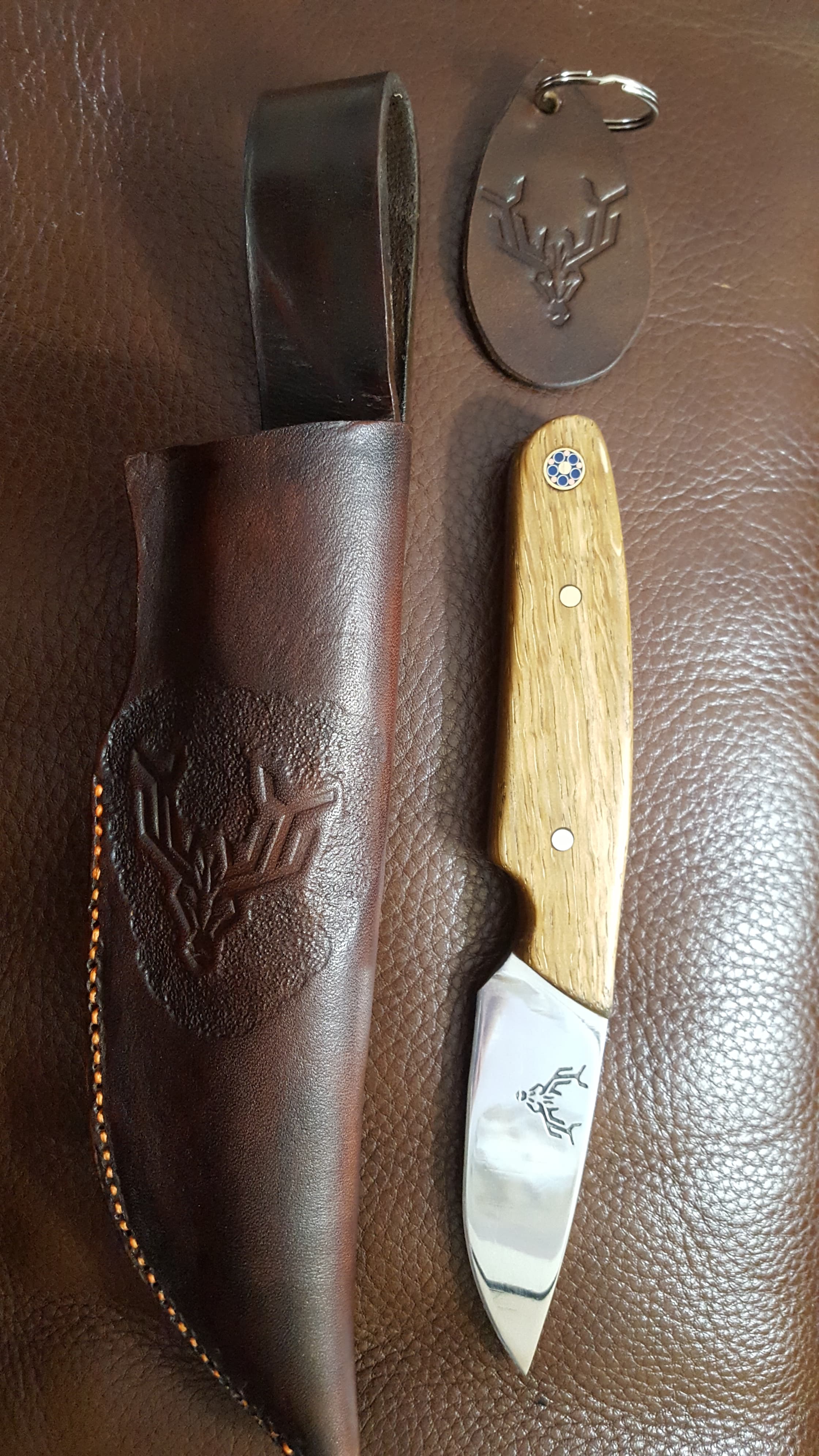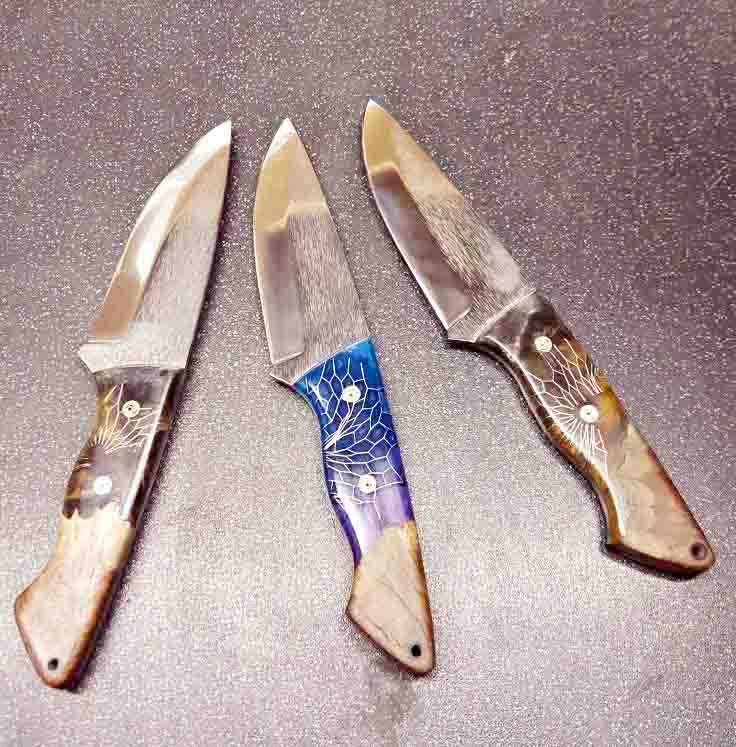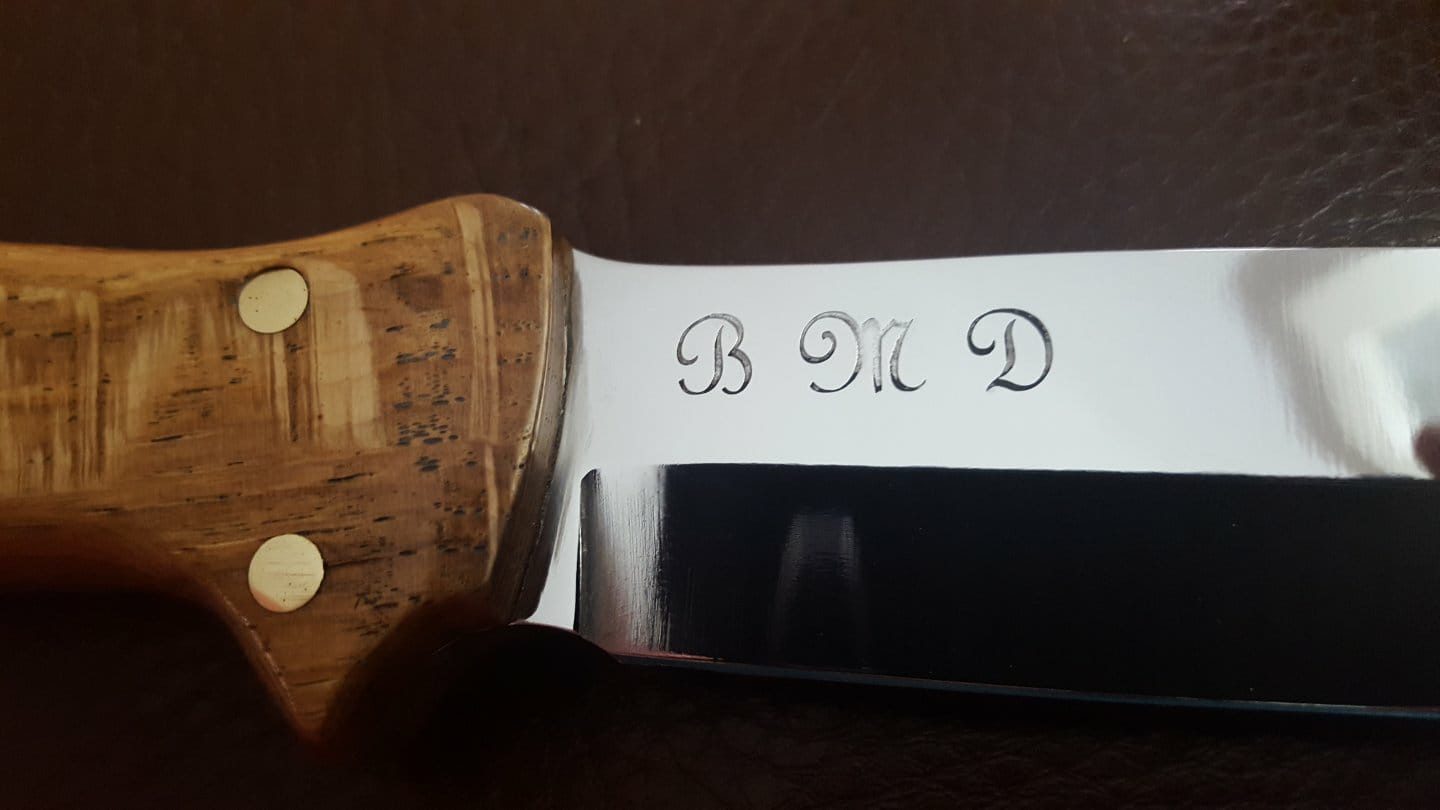 Malcolm's latest Knive and Sheath
Commissioned by an Army Officer's partner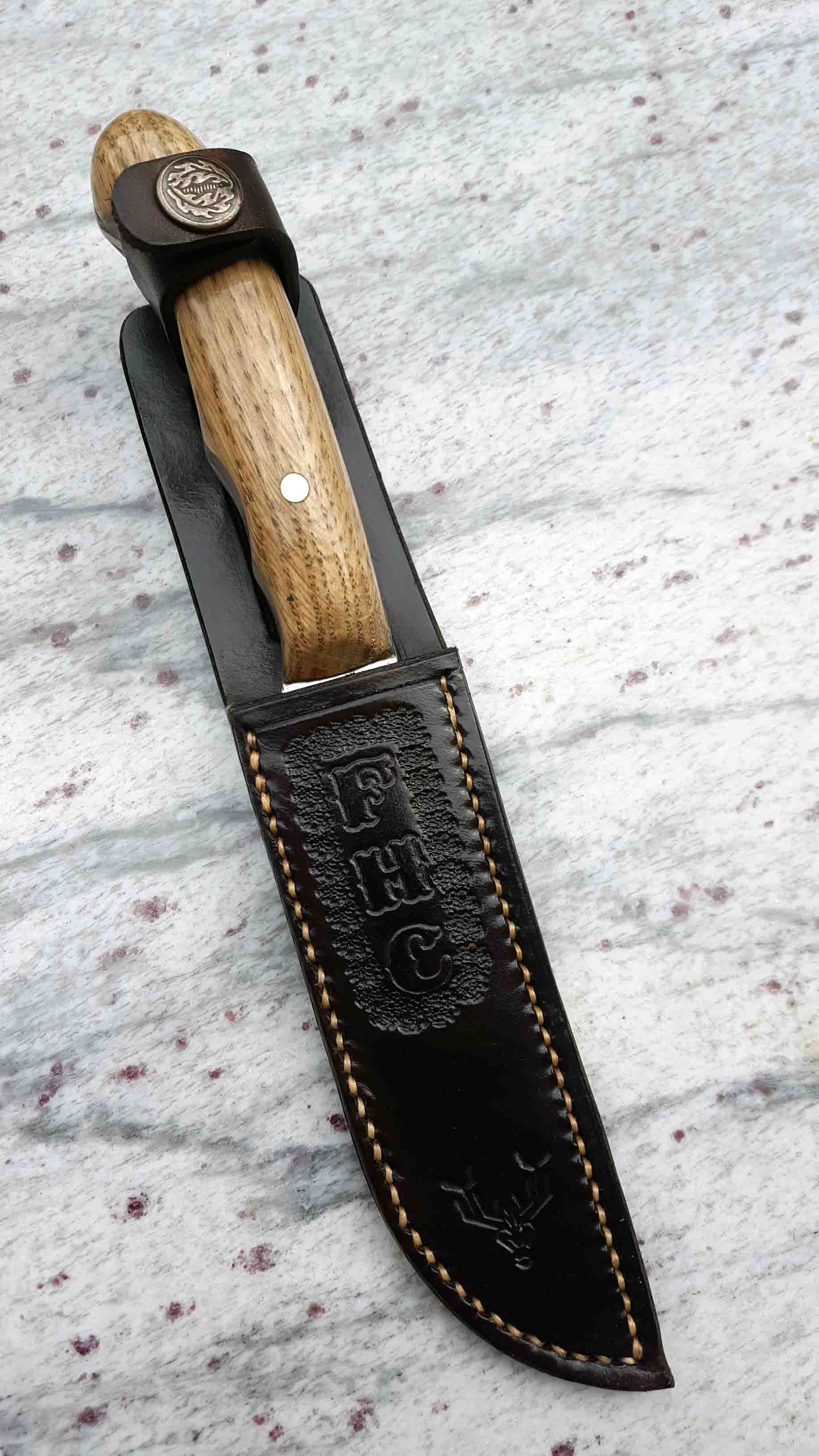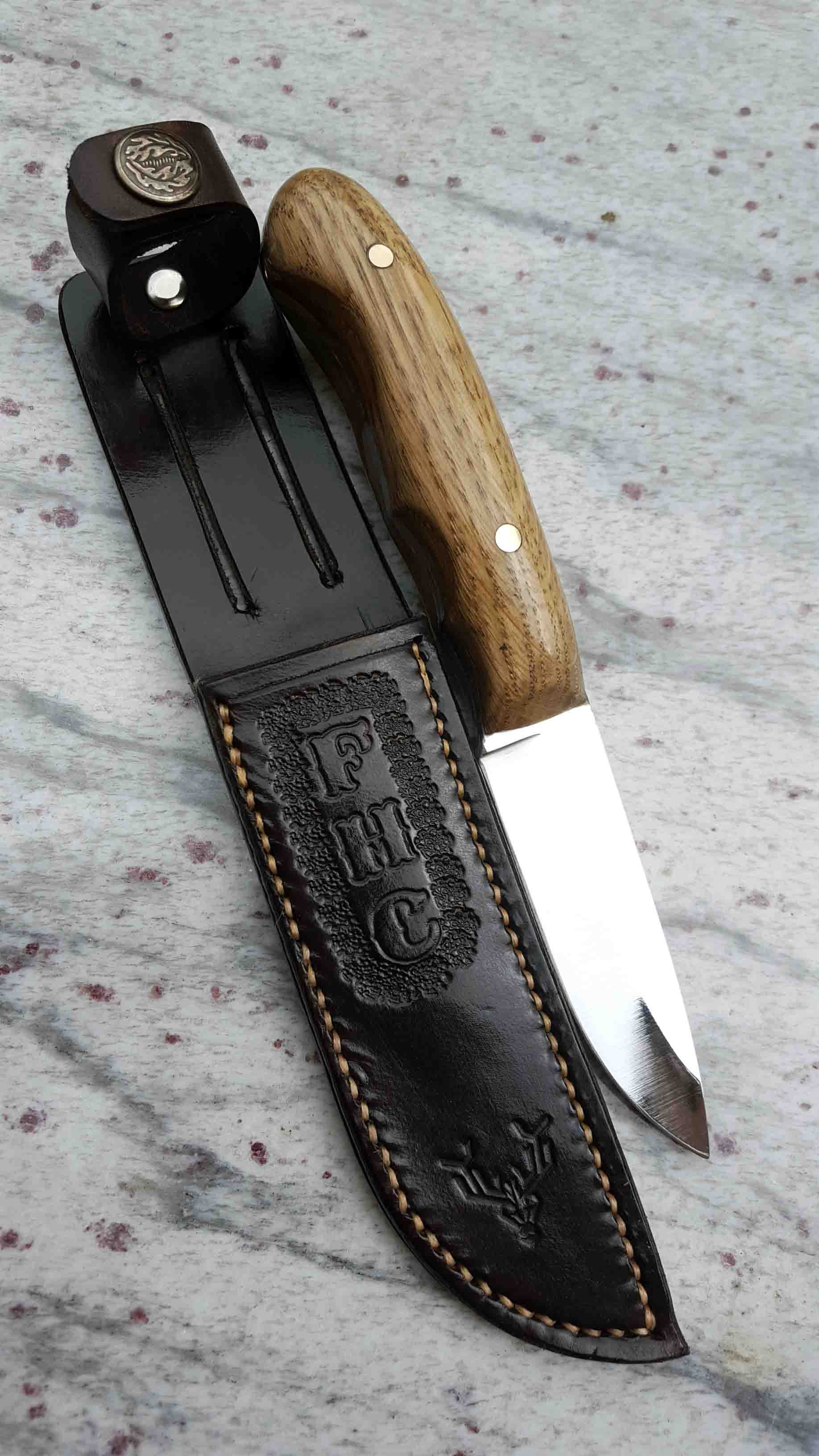 Leather Goods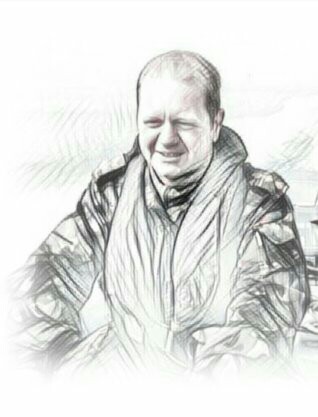 I've been working with Leather for a number of years now.
I generally only work with 'A' grade Belgian leather, with a preference for a nice sturdy 3.5mm thickness.
In my opinion this is the finest and most reliable leather you can get. Sourced from my favourite factory in the Midlands.
.